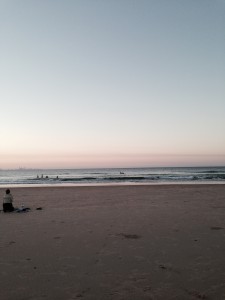 A few ago I wrote on trust – once you get to a place of trust what happens next ?
Trust is a secure and safe harbour, a place to rest until we are strong again.
The place where we simply are, with God, even when we don't have answers.
But at some point we have to start looking again out to sea.
We have to turn around and face life again.
We have to dare to see the future again.
We have to start to dream again
We have to Hope.
Hope is the expectation that the future is good, because God is good.
Hope is the anchor for the roller coaster of emotions that hit in times of challenge and change.
Hope says this is not what I thought life would be – but that's OK – it can be rich and wonderful and different.
My hope is not in what I see now. My Hope is in the One who sees the beginning from the end.
Hope allows me to believe that I can risk my heart again.
Hope looks out to sea and moves past Trust to a smile.
Its a tentative smile at first, that moves into a grin of expectation.
Hope starts to get excited at the possibilities ahead.
Trust is Silent and but Hope smiles.
And then giggles.
"She is clothed in dignity and grace, she can laugh at the days to come" Prov 31:25
(If you would like to get my blog in your email and never have to look for it on social media again – just subscribe on the side. I can't guarantee it will always be brilliant, I can promise it will always be real – my aim is that it would always be helpful)