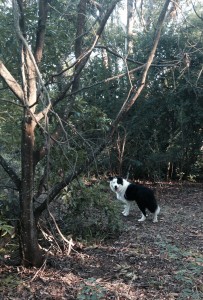 At C3 College we have entered into our crazy season. Term 4 is nuts. We put on a Christmas Production, finish a term and 8 days later after a marking marathon we graduate all our students.
On top of that my Master thesis is requiring serious attention and it is Borrow Birthday season – we have 5 birthdays in about 6 weeks ! You know these seasons- we all have them.
Until a few years ago here is how I would have navigated this
Work lots of long hours
Come home exhausted every day and flop on the couch
Keep doing work emails on my phone all night
Eat toast for dinner too many nights
Go to bed late and too often sleeping through my prayer time.
Abandon any exercise because I had too much to do
Show up at family birthdays in body only
Study on Saturdays and Sundays
Have migraines
Make everyone happy by getting a mountain of work done but end up sick and worn out.
I know – all bad – but maybe some of you can relate ? Anyone else just go into lock down in a busy work season and just work crazy hard to the detriment of all else ?
So now this is how I am approaching the busy seasons these days
Walk the dog twice a day instead of once (Molly is slightly confused but happy)
Pray more (related to the walking – I walk and pray)
Go to bed on time
Making sure I eat all the veggies in my veggie box
Leave work at a reasonable hour – except for one night a week where I allow a work late night !
Turn off my emails on my phone when I leave work.
Keep my Sabbath in place.
Strangely enough I still get all the work done- or find smarter ways to do it- or people to help. I will be tired and needing a holiday at the end of the silly season but I will be sane and not have put on 5 kilos (12 pounds !)
Often we can't control our workloads or our crazy seasons but we can control how we walk them out. I find the more I can keep normality in place the better I will navigate silly seasons.
I also have to ask myself- who am I pleasing if I work crazy hours?
OK -shutting down my computer and going to sit around a fire, eat great food and have a glass of wine with some of my favourite people. Too busy not to !
Thoughts, comments, agree, disagree – love to hear from you.