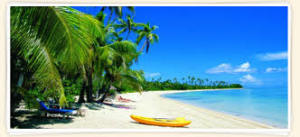 Well as you may have noticed of late my blogging has been few and far between ! This is because I needed to learn a lesson again that I know – and I tell all my students and people I pastor. I just didn't apply it to my life so well.
Here is the lesson – you can't just keep adding !
So here is what I did – I added in a Master Thesis this year. I figured out how I would do it time wise and it seemed it would work – I just didn't factor in the mental energy it would take (read – I was very rusty academically and needed to spend serious time to get my brain to go there again – thank goodness for a gracious and patient supervisor – and extra patience from the people I live and work with) .
I also added in a little extra preaching, a few extra people to pastor and picked up a few little bits and pieces for an under the weather colleague . I just kept adding and most of it except for the thesis was pretty inconsequential time wise.
They were all important and good things – I just forgot to take something out to make room for the things I kept adding. So then something took itself out- or it didn't scream loud enough and so my over cooked brain took it out. Sadly it was something I really enjoy – my blog- and the interaction with you- the  people who take the time to read my blog. What a goose I am.
So once the thesis is finished – by Feb 1st with lots of hours and words written in January – I will be back blogging more regularly – as long as I don't fry my poor brain totally and run out of things to say!
In the mean time- as you ponder 2015 – don't make my mistake – if you have a full life- don't keep adding. If you need to add in something- make sure you create space for it by taking something out. In that process you will count the cost and decide whether or not what you are adding is worth the sacrifice.
By the grace of God and the incredible  generosity of my Mum – not content to have a warm Sydney Christmas – by the time you read this I will be on a plane to spend Christmas with most of my family in tropical Fiji.  Such unbelievably good timing – I am not taking any work or study – I am going to sit on a beach with people I love – especially in light of the sad events in Sydney last week –  I am going to treasure them a little more.  I am going to restore my soul and my tired brain.
Hope you and your family have a happy and holy Christmas – and remember when you are planning 2015- don't just keep adding stuff into your schedule . Take something out – create room .
(Enjoy the FIji photos – hopefully I will get some shots this good)