I woke up really early this morning – I have done this since I was a little girl – waking up early the morning I go on holidays. I am excited, I love vacation. I have loved getting away even before I knew how important it was.
This year for me is the year of inexpensive local holidays – last year I had long service in America, and (cue music) I had the time of my life.
This year I need to be responsible but yet I know we all need to take break. I quite enjoy the staycation, and I will do some time doing those this year, to work on my thesis, but there is nothing like getting out of your own environment, away from the cupboards that need cleaning and the garden that needs weeding !
I believe for that for life and health and longevity in ministry, holidays are not a fun thing we try to schedule in – but an essential. Rick Warren says- Divert Daily, Withdraw Weekly and Abandon Annually (and if you are an Australian with 4 weeks holiday a year- abandon Bi-Annually if you can)
So I am off to abandon today – and I can't wait.
Here are some things for how I am wired that are crucial for a great holiday
1. Family or Friends who are Family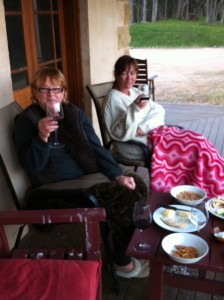 Today I am going away with two friends who are family- Annie and Leonie – we will laugh, talk, (Leonie will talk most) , be quiet, eat, drink good wine and it will be lovely. Don't go on holidays with people you are pastoring- go on holidays with people who are fun for you.
Go on holidays with people who have similar budget, like to go at similar pace and enjoy similar things- it's not rocket science is it? If I am on holidays exploring a foreign city – I love going with my friend Marg because we both like to see everything possible and collapse at the end of days happy and exhausted. If I need a rest like now – going with Annie and Leonie is perfect.
2. Creation to Behold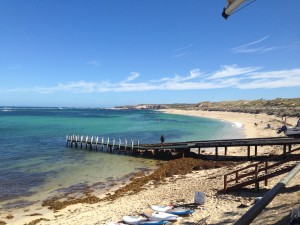 This time it will be the mountains in the top of this blog- in January with my family it was the stunning beaches of Western Australia . Getting out in creation will restore your soul like nothing else . We allow our soul to be lead beside still waters, or still mountains, or still plains. On holiday there is time for long walks on beaches or in mountains, there is time to jut sit and watch the sun set. It is fabulous.
3) Art to Enjoy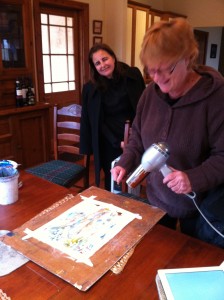 There is something about art that will inspire and rejuvenate you. Whether it is a good book, a brilliant movie, a gorgeous gallery ,beautiful buildings, a Broadway show or a jazz gig – people expressing their God-given creativity is fantastic – and for me essential on a holiday.
In a foreign city i will always visit a gallery or get half price tickets to a show. It just makes me happy. Today I am taking an artist with me- and another artist is coming to visit – I love it . I have stopped analysing why art makes me so happy and have just decided to go with it .
4. Disconnecting
I will disconnect from work emails and social media – I am sure the world can do without me for a week !! I will miss posting Happy Birthday on FaceBook for 6 days but I am hoping I will be forgiven. I don't need to see what the students are up to or what great photos of Vivid Sydney have gone up today – I can shut out all the distractions and just be for a week.
I will do some study for my thesis as to not do so would be stressful for me -and a couple of hours a day reading theology looking at mountains is relaxing  (theology nerd I know)
So that's my holiday essentials – what are yours ? I know for families it is different but I watch my brother and his family go camping and my sister and her crew go on beach holidays and I thing the principles are the same.
Next week I am starting to get some guest bloggers – friends around the world to give you their words of wisdom – which is really exciting !
Adios people – off on an adventure!